After Builder Cleaning Services
Whether you're based in Kensington, Westminster, Chelsea, Richmond or elsewhere, Rush 2 Clean Ltd offer a fantastic After Builders Cleaning service.
For anyone who has had builders working in your home will know the mess they leave behind for you to tidy away. The same applies to any business premises that undergoes any building or renovation work.
If you've had recent works completed and are looking for a post building cleaning service, get in touch with our team today. Our team of professional commercial cleaners can clean your entire premises and remove marks on floors and walls, clean away any debris or waste, and ensure all surfaces are free from dust and more!
After any building works, there's also so much dust left behind on skirting boards, floors, sideboards, window sills and furniture. More often that not, despite all good intentions, such dust and dirt ends up getting spread around rather than eradicated.
This is where we can help!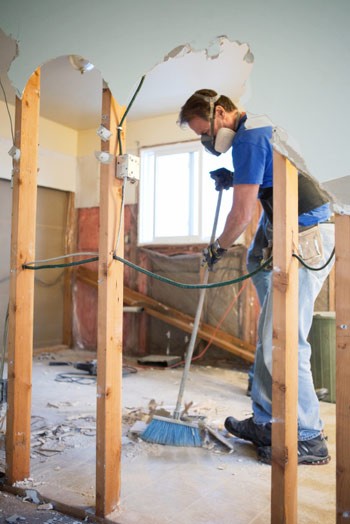 Why choose After Builders cleaning services?
★ It will save you time and effort!
There's no need to spend hours on cleaning, mopping, scrubbing and dusting.
Simply call us and it'll be done in no time.
★ No more worry about dust and debris
Whatever type of building works you've done, there will no doubt be a lot of fine dust! While builders will try and clear up as much dust as possible, it will not be as efficient as after builders cleaners.
With first class cleaning products and an army of contract and commercial cleaners available, if you are looking for After Builders cleaning services in London, Rush 2 Clean Ltd are your local experts! For complete flexibility, we operate across Kensington, Chelsea, Westminster, Richmond and many other boroughs in the capital.